The Grove Centre - 2 Jews Walk, Sydenham, SE26 6PL
7:30pm
(GMT+0:00) Europe/London (Greenwich Mean Time)
Sold Out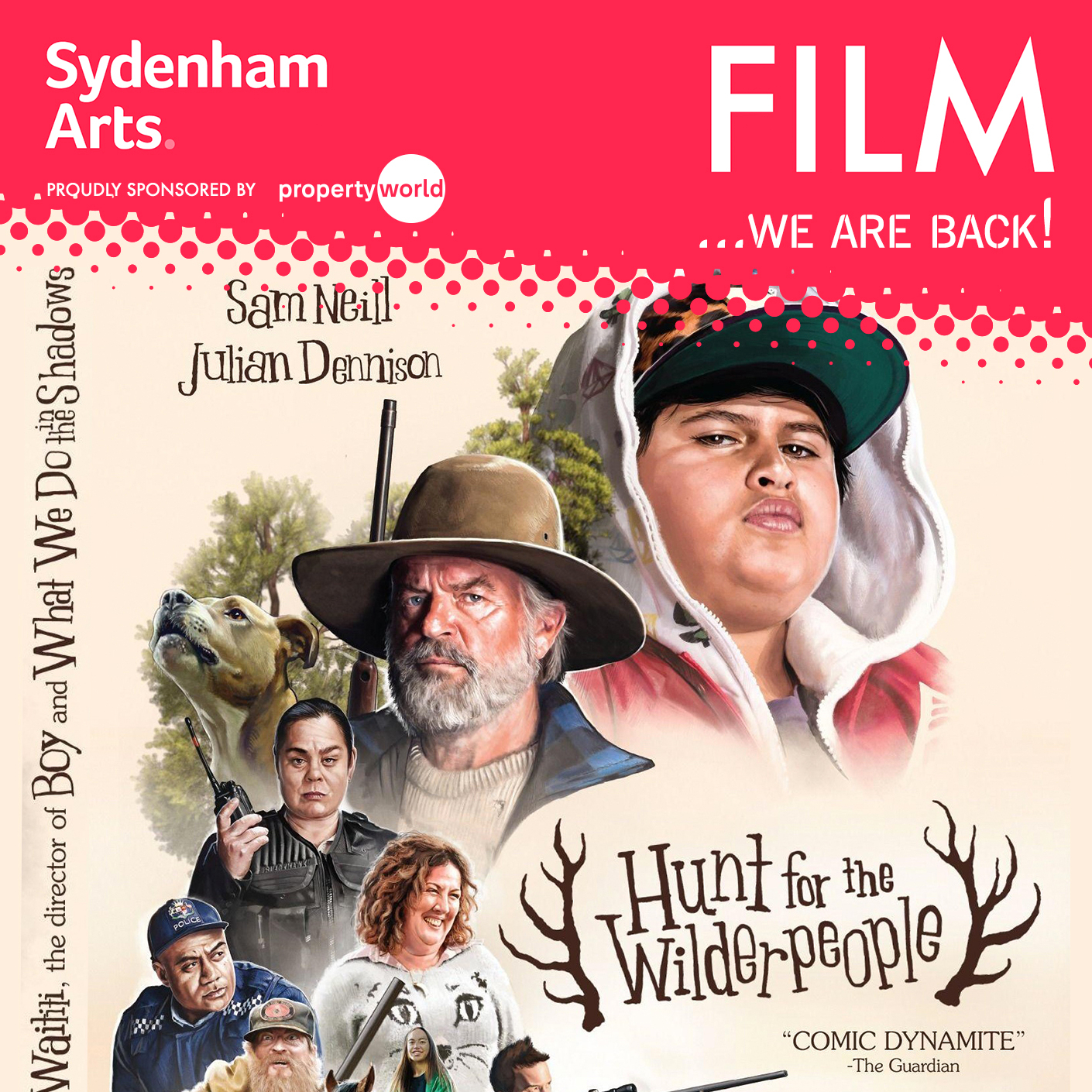 We're Back!
After a tough year for all you lovers of film, the big screen is back, and our film screenings kick off this summer with two cracking comedy masterpieces!
Up in June is Hunt for the Wilderpeople (2016), from mastermind writer and director Taika Waititi. After his Oscar win for Best Adapted Screenplay with Jojo Rabbit in 2020, we're revisiting one of his slightly earlier films, following the rebellious escapades of the young Ricky and his foster Uncle, 'Hec', as they get into all sorts of trouble in the New Zealand Bush.
Typical of Waititi's style, the film strings together a series of unforeseen events in what is a truly epic comedy, but with plenty of heartfelt moments.
Winner of a heap of film awards, it is one of the great independent films of recent times, and this timeless story of family, feud, and facing adversity will have you in stitches!
All our film screenings have been adapted to follow the very latest government guidance on Covid-19 safety, and as new announcements are made we will ensure you are kept up to date with the latest guidance for attending our screenings.
Please respect others and maintain social distancing wherever possible. Unless current advice changes, we will still be operating track and trace within the venue, so please be prepared to check-in via the app or leave your contact details with our box office staff upon arrival.
Film screenings take place at The Grove Centre. Doors open 7pm, Film Screening starts 7.30pm.
Refreshments are available at the venue.