Thursday 27th October, 2022
The Sydenham Centre - 44A Sydenham Rd, London, SE26 6QX
Buy Tickets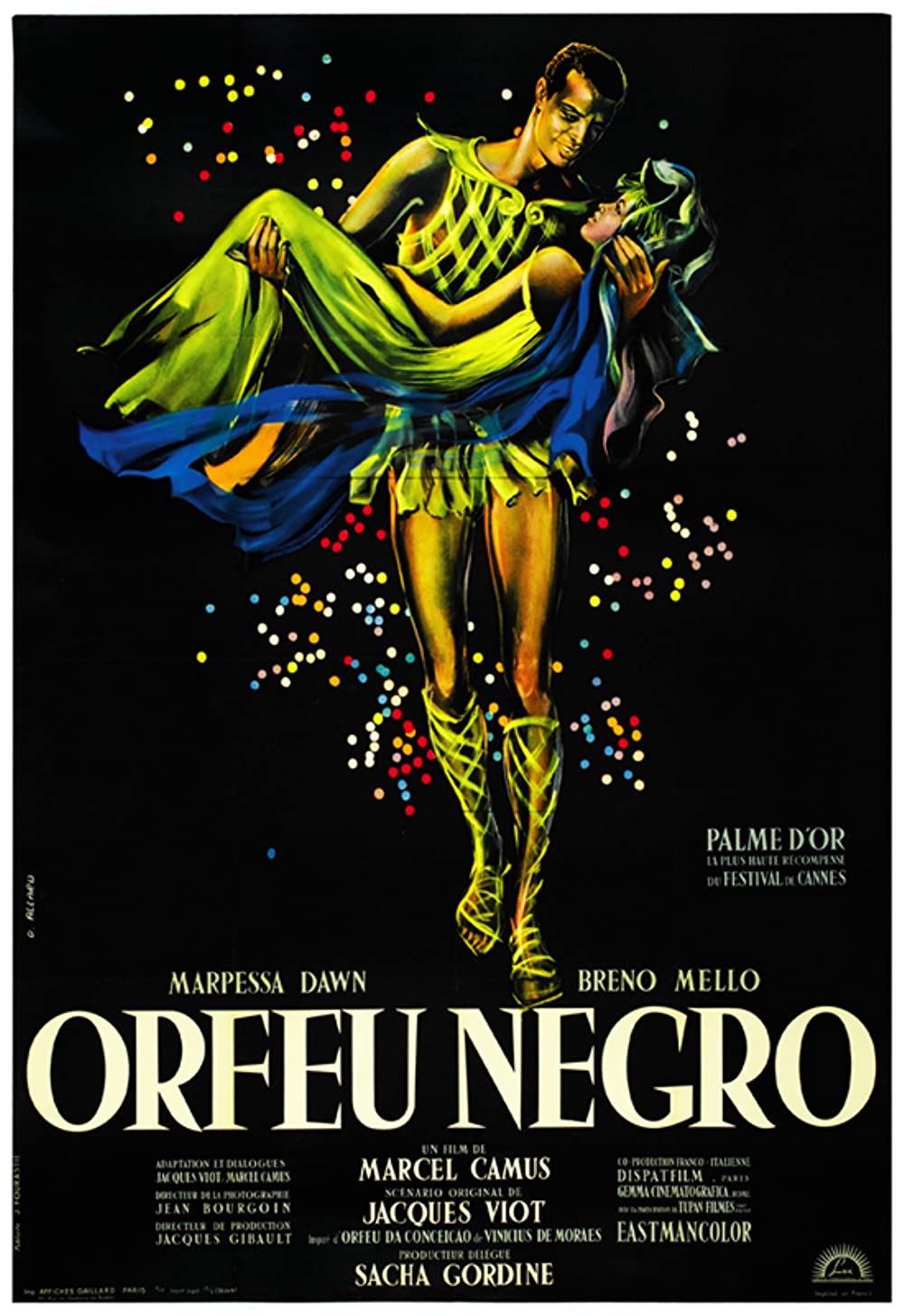 Black History Month Screening
This October, our screening will feature Marcel Camus' 1959 art film Orfeu Negro (Black Orpheus). This Palme D'Or, Academy Award and Golden Globe winner is a reinterpretation of Greek legend Orpheus and Eurydice which, both at its release and ever since has received mixed critique.
The 'modern' reinterpretation is set in a favela of Rio de Janeiro during Carnaval. During Black History Month, the films offers a reflective lens on cinema's influence and treatment of global diversity. The film is credited with introducing some of the best known Brazilian Bossa Nova music on the international stage, is an important reinterpretation of myth, and is cited as one of artist Jean-Michel Basquiat's early influences. Others believe the vibrancy and colour in the film paints too simplified an image of Brazilian culture.
Why not come along and see for yourself?!
All our film screenings will be following the very latest government guidance on Covid-19 safety, and as new announcements are made we will ensure you are kept up to date with the latest guidance for attending our screenings.
Please respect others and maintain social distancing wherever possible.
Film screenings take place at The Sydenham Centre, 44a Sydenham Road, SE26 5QX. Doors open 7pm, Film Screening starts 7.30pm.
Refreshments and bar are available at the venue.